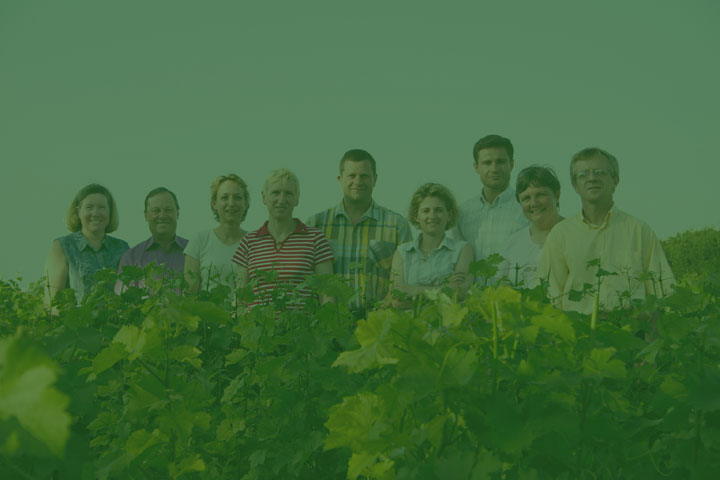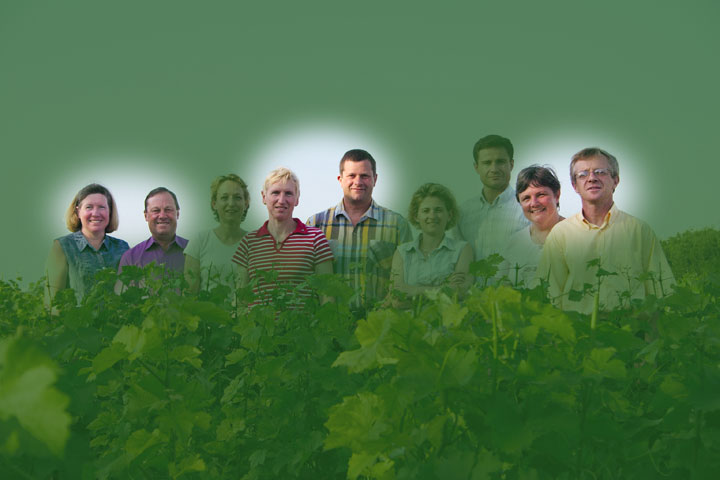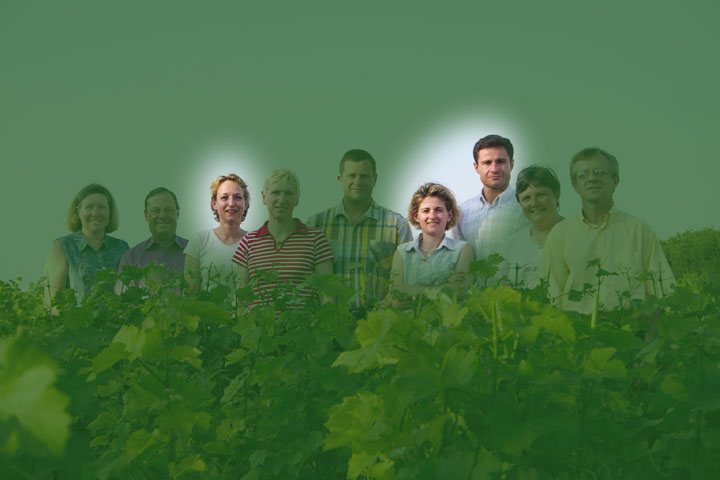 Owner-Growers
DOMAINE TABORDET
Our winery consists at present of 13 hectares of vines devoted to the production in "appellation contrôlée". In 1981 we took over the family vineyard of 3 hectares in Sancerre which we proceeded increase to 4.5 ha by 1988, in order to develop the production of this wine. In 1987 we crossed the Loire (river) and, in order to be able to offer our clients a greater variety of wines, planted in the appellation POUILLY-FUME, vines which now cover 8.5 ha. Two brothers Yvon et Pascal Tabordet associated as partners took over in 1981 the family vineyard in the Verdigny district 3 kms from Sancerre in the department of the Cher (18). We have the distinction and good fortune to be two brothers married to two sisters. Mutual understanding and coordination are the most important things in our work. Apart from one salaried employee two members of the family work in the winery.
Rue du Carroir Perrin
Chaudoux
18300 Verdigny
Tel. : +33(0)2 48 79 34 01
Fax : +33(0)2.48.79.32.69
www.domaine-tabordet.fr
Mail : contact@domaine-tabordet.fr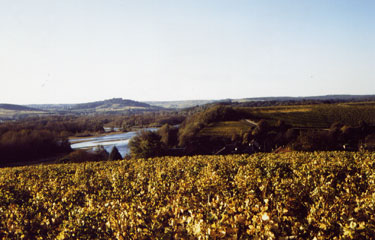 DOMAINE MARDON
Hélène Mardon, 5th generation of wine-growe, with Luc Tabordet, cellar master, manages the estate, since 2003, with the family's advices.
Together, they work in the Quincy's typicity's respect, and extract theior best sauvignon from the 15 ha of the Domaine.
40 route de Reuilly
18120 QUINCY
Tel : +33(0)2 48 51 31 60
Fax : +33 (0)2 48 51 35 55
www.domaine-mardon.com
E-mail : contact@domaine-mardon.com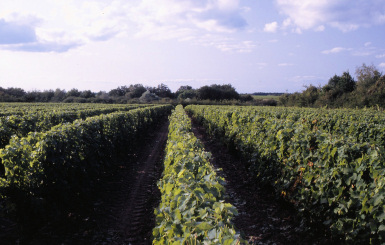 DOMAINE FRANCK MILLET
Our domain winery, located in the village of Bué en Sancerre, comprises about wenty hectares of SANCERRE vineyards.
We took over our parents's vineyard in 1991 preserving three generations of owner-grower know-how. We produce SANCERRE white, red and rosé. The grapes and musts are rigorously selected to ensure that every wine is of optimal quality.
We produce SANCERRE white, red and rosé. Our prizes won at shows confirm the consistency of our results.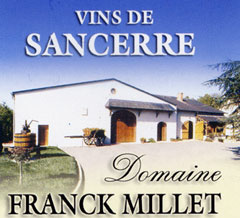 Franck Millet
68, rue Saint Vincent
18300 BUE
Tel. : +33(0)2 48 54 25 26
Fax : +33 (0)2 48 54 39 85
www.millet-sancerre.com
Mail : franck.millet@wanadoo.fr
DOMAINE JACOLIN
The wines of fhe Prieuré de Sainf-Céols located in the villages of Morogues, Humbligny and Saint-Céols, grow in fhe great terroir of fhe Menetou-Salon appellation. Two thirds of the wine growing estate is planted with the Sauvignon grape variety and one third is planted with Pinot Noir.
Pierre Jacolin is very sensitive to the quality of his grapes, their expression, and to the conservation of the quality of his terroir on wich he cultivates 10 hectares (approximately 25 acres) of wines. Wild grass is permitted to grow between the rows of vines to help prevent erosion problems and augment the biological activity of the sail. The yields are strictly controlled to optimize the concentration of the grapes.
Pierre vinifies his wines in a cellar utilizing temperature control process - all with the goal of bringing out the very best of the terroir and the grappes. Pierre Jacolin has a constant concern for "sustainable wine growing". The aim is to leave intact for future generations the exceptional terroir that was entrasted to us.
Le Prieuré de Saint-Céols
18220 St-Céols
Tel. +33 (0) 248 644 075
Fax +33 (0) 248 644 115
www.menetou-salon-jacolin.com
contact@menetou-salon-jacolin.com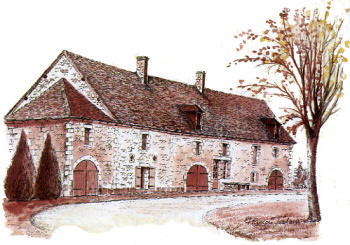 home
Réalisation
Direct@Web