Presentation
Quality
Owner-Growers
A new generation of vineyard owners and growers combining technology and tradition.
Prestigious wintages
Sancerre, Pouilly-Fumé, Menetou-Salon and Quincy vintage wines.
Services
A complete range of white, red and rosé wines in these four vintages.

Advice on wine selection is available from a wine grower who becomes your privileged contact for the entire group, with the remaining members always able to provide more technical information on their own wines.
Grouped shipping from the four vineyards will facilitate freight management and simplifit procurement.

A single invoice reduces management costs.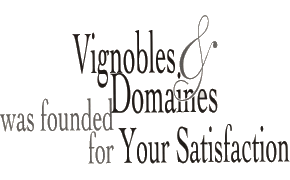 home
Réalisation
Direct@Web